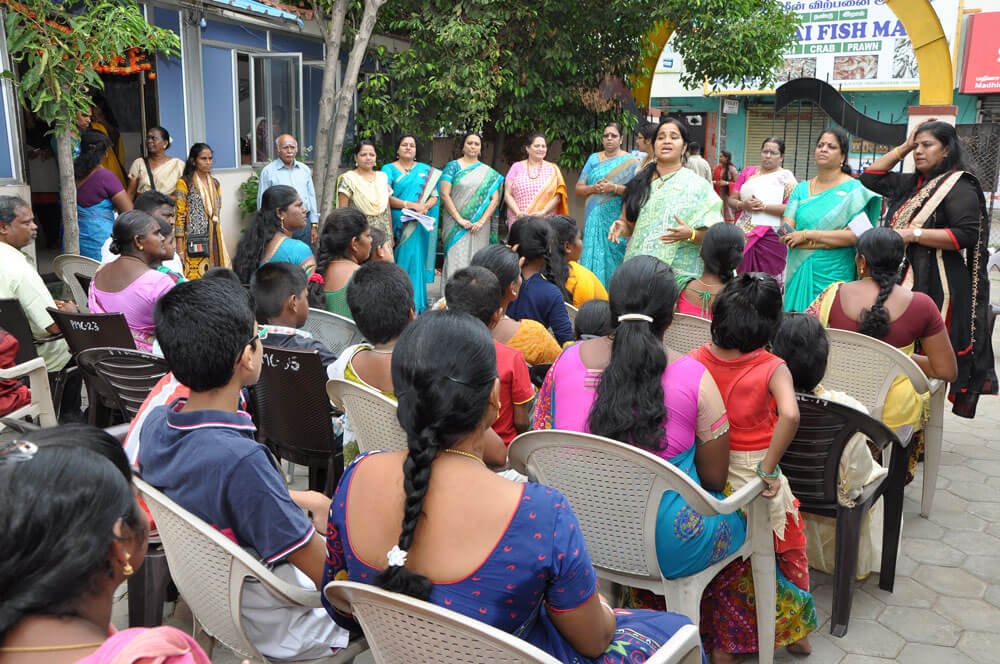 Creating smart and sustainable villages
Though 75% of India still lives in the villages, the growth and development in rural India is still not inclusive enough. A strong economy demands more robust rural growth and improved standards of living in the villages. The need is for an integrated and holistic approach for a comprehensive and sustainable village development programme and Prayas Trust has taken a significant step towards realizing that need.
In association with Hand in Hand India, Prayas Trust has identified 3 Gram Panchayats comprising seven villages of the Thirukazukundram block of Kanchipuram district for a Smart and Sustainable Village Development Initiative. Located on the banks of the Palaar River off the East Coast Road, all the 7 villages are adjacent to each other while the panchayats of Irumbulicheri and Edaiyathur form an island surrounded by the Palaar River.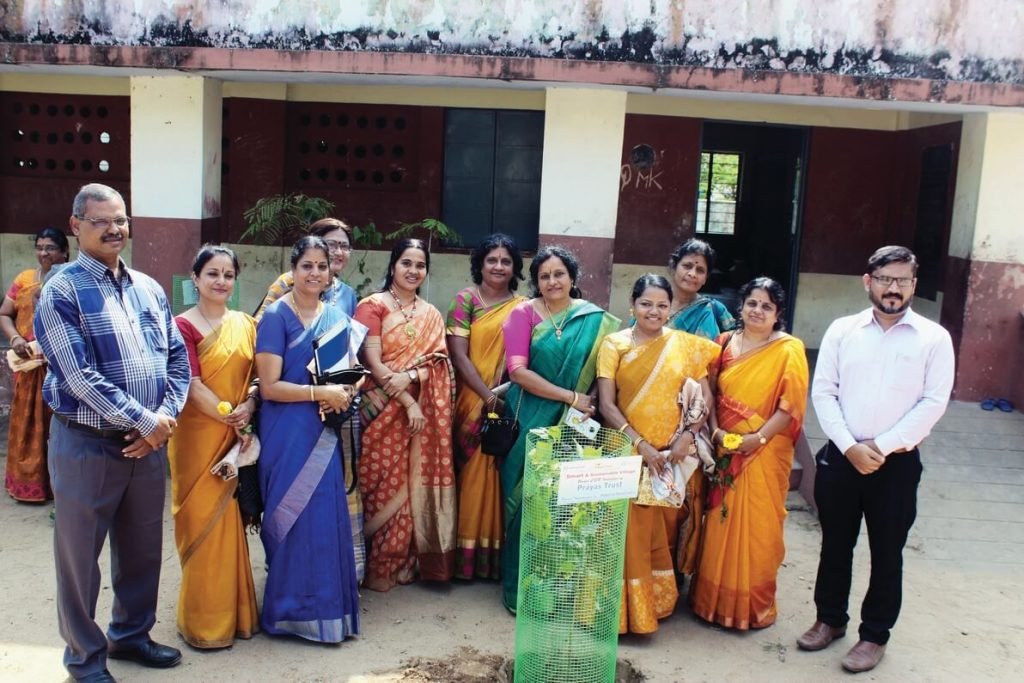 Launch of the Smart and Sustainable Programme
The Smart and Sustainable Village Program by Prayas Trust was launched on 10th January 2019 at Irumbulicheri on behalf of three Gram Panchayats by Mrs. Meena Subrahmanyan, President, Prayas Trust in the presence of Prayas members, community members, stakeholders of Edaiyathur, Irumbulicheri and Pandur government officials. 
The project kicked off with a multi-speciality camp at Irumbilicehri village by the Pondicherry Institute of Medical Sciences (PIMS) benefitting some 240 members. In addition, five CLCs (Child Learning Centres) were inaugurated, to coach slow learners from 2nd to 5th grade. The teachers of CLCs were given first level training on effective teaching of Tamil and Maths using hand books and educational kits.
A series of health camps and anaemic screening camps were conducted in all Gram Panchayats that focussed on improving Healthcare. Continued follow-ups are being conducted with patients/villagers identified with ailments and necessary referrals are made to PIMS or to nearby government hospitals to ensure that the patient receives the best care and treatment. 
Women identified with anaemia are referred to the nearest Primary Health Centre (PHC) and provided with iron tablets. Other specific interventions are planned for the next phase of the